This week I managed to read two books and start one more.
The Ring and the Crown (The Ring and the Crown, #1)


Author
: Melissa de la Cruz
Pages
: 372
Acquired
: Library
Published
: 2014
Rating
: 3.5/5
Goodreads Blurb:
Princess Marie-Victoria, heir to the Lily Throne, and Aelwyn Myrddn, bastard daughter of the Mage of England, grew up together. But who will rule, and who will serve?

Quiet and gentle, Marie has never lived up to the ambitions of her mother, Queen Eleanor the Second, Supreme Ruler of the Franco-British Empire. With the help of her Head Merlin, Emrys, Eleanor has maintained her stranglehold on the world's only source of magic. She rules the most powerful empire the world has ever seen.

But even with the aid of Emrys' magic, Eleanor's extended lifespan is nearing its end. The princess must marry and produce an heir or the Empire will be vulnerable to its greatest enemy, Prussia. The two kingdoms must unite to end the war, and the only solution is a match between Marie and Prince Leopold VII, heir to the Prussian throne. But Marie has always loved Gill, her childhood friend and soldier of the Queen's Guard.

Together, Marie and Aelwyn, a powerful magician in her own right, come up with a plan. Aelwyn will take on Marie's face, allowing the princess to escape with Gill and live the quiet life she's always wanted. And Aelwyn will get what she's always dreamed of--the chance to rule. But the court intrigue and hunger for power in Lenoran England run deeper than anyone could imagine. In the end, there is only rule that matters in Eleanor's court: trust no one.
__________________________________________________________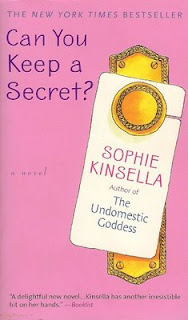 Can You Keep A Secret?


Author
: Sophie Kinsella
Pages
: 357
Acquired
: Library
Published
: 2004
Rating
: 4/5
Goodreads Blurb:
Meet Emma Corrigan, a young woman with a huge heart, an irrepressible spirit, and a few little secrets: Secrets from her boyfriend: I've always thought Connor looks a bit like Ken. As in Barbie and Ken. Secrets from her mother: I lost my virginity in the spare bedroom with Danny Nussbaum while Mum and Dad were downstairs watching Ben-Hur. Secrets she wouldn't share with anyone in the world: I have no idea what NATO stands for. Or even what it is. Until she spills them all to a handsome stranger on a plane. At least, she thought he was a stranger.…Until Emma comes face-to-face with Jack Harper, the company's elusive CEO, a man who knows every single humiliating detail about her...
__________________________________________________________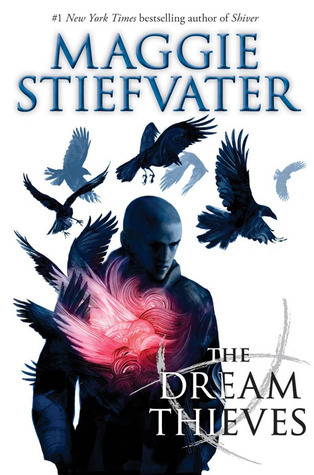 The Dream Thieves (The Raven Cycle, #2)


Author
: Maggie Stiefvater
Pages
: Currently reading on page 37 of 439
Acquired
: Library
Published
: 2013
Goodreads Blurb:
If you could steal things from dreams, what would you take?

Ronan Lynch has secrets. Some he keeps from others. Some he keeps from himself.

One secret: Ronan can bring things out of his dreams.

And sometimes he's not the only one who wants those things.

Ronan is one of the raven boys—a group of friends, practically brothers, searching for a dead king named Glendower, who they think is hidden somewhere in the hills by their elite private school, Aglionby Academy. The path to Glendower has long lived as an undercurrent beneath town. But now, like Ronan's secrets, it is beginning to rise to the surface—changing everything in its wake.
Tell me what you're currently reading or what you've read this week!